Manufacturers of Trailers, Screeners & Crushers
for the agricultural, construction and recycling industry
Welcome to Herbst Machinery
We are a family run business based in Omagh, Co Tyrone. From our humble beginnings in 1983 to the present day, we have built a reputation as a leading manufacturer of quality trailers for the agricultural and construction sectors. In more recent years we have diversified into the recycling sector with the introduction of our Screener and Crushing machines. We are committed to producing high quality products at affordable prices, and are dedicated to continued innovation and design.
'All quotations and orders accepted by Herbst Machinery Ltd are subject to our terms and conditions of business. All capacities, sizes and weights given are approximate. Herbst Machinery Ltd reserves the right to alter specification without notice or consultation'

Lamma 2022
11th & 12th January
NEC, Birmingham
Hall 17 Stand 17.510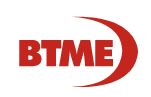 BTME, Harrogate
25th – 27th January 2022
Harrogate Convention Centre, Harrogate
The premier turf management exhibition in Europe returns to Harrogate in
January 2022. A must attend for everyone involved in golf course or
sports turf management. BTME features an unmissable mix of exhibition,
Continue to Learn education, conferences and legendary networking
opportunities.